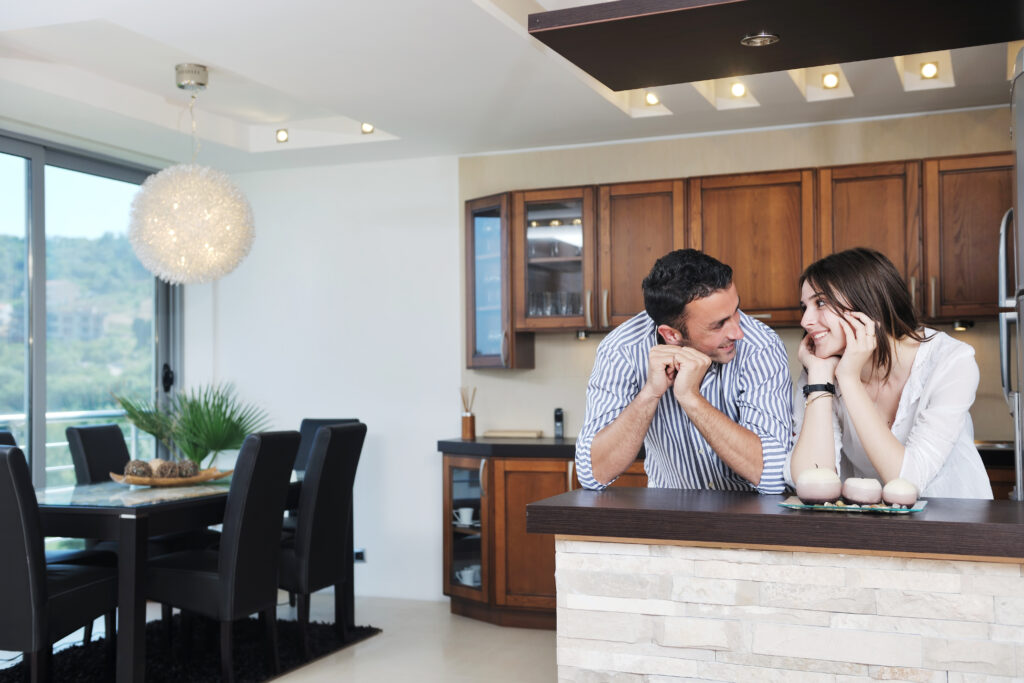 Homeowners tend to have an upgrade wishlist a mile long, so it's important to know which upgrades add the most value to your home. One of the most common areas homeowners look to upgrade is the kitchen. The kitchen is frequently the hub of most households, serving as a place to eat, socialize, do homework, and make memories with your family. It makes sense that the kitchen would be on the receiving end of your remodel budget and time. Aside from letting you live in your dream home, remodeling can have a major impact on the future resale value of your home. How much value does a kitchen remodel add to your home? We've gathered some insight on the return on investment (ROI) of a kitchen remodel, as well as some tips to add value to your house while sticking to your budget.
How Much Value Does a Kitchen Remodel Add to Your Home?
Why Remodel?
Home renovations are key to increasing the value of your home over time and it's important to understand which kind of upgrades yield the highest return before you dive in. Upgrades to your house can increase its sales potential, save you money by going energy-efficient, and generally improve your life by making your house a happy home. Upgrades can take many forms and the kitchen is the place homeowners start when trying to make a big difference.
Do I Need to Go All Out?
Many homeowners are tempted to think big when it comes to kitchen remodels – ripping out walls, changing the footprint, adding windows, the whole thing. Truthfully, major kitchen remodels can cost anywhere from $60,000 to $120,000 and up. This is a major cost that many homeowners simply don't have the budget for, to say nothing of the added stress of being without a kitchen for several weeks. Furthermore, at the end of the day, with a complete and total kitchen demo, the cost you can recoup is only about 59%. It's also important to not overdo it on your kitchen remodel while ignoring major upgrades your house may need, such as a new furnace or roof.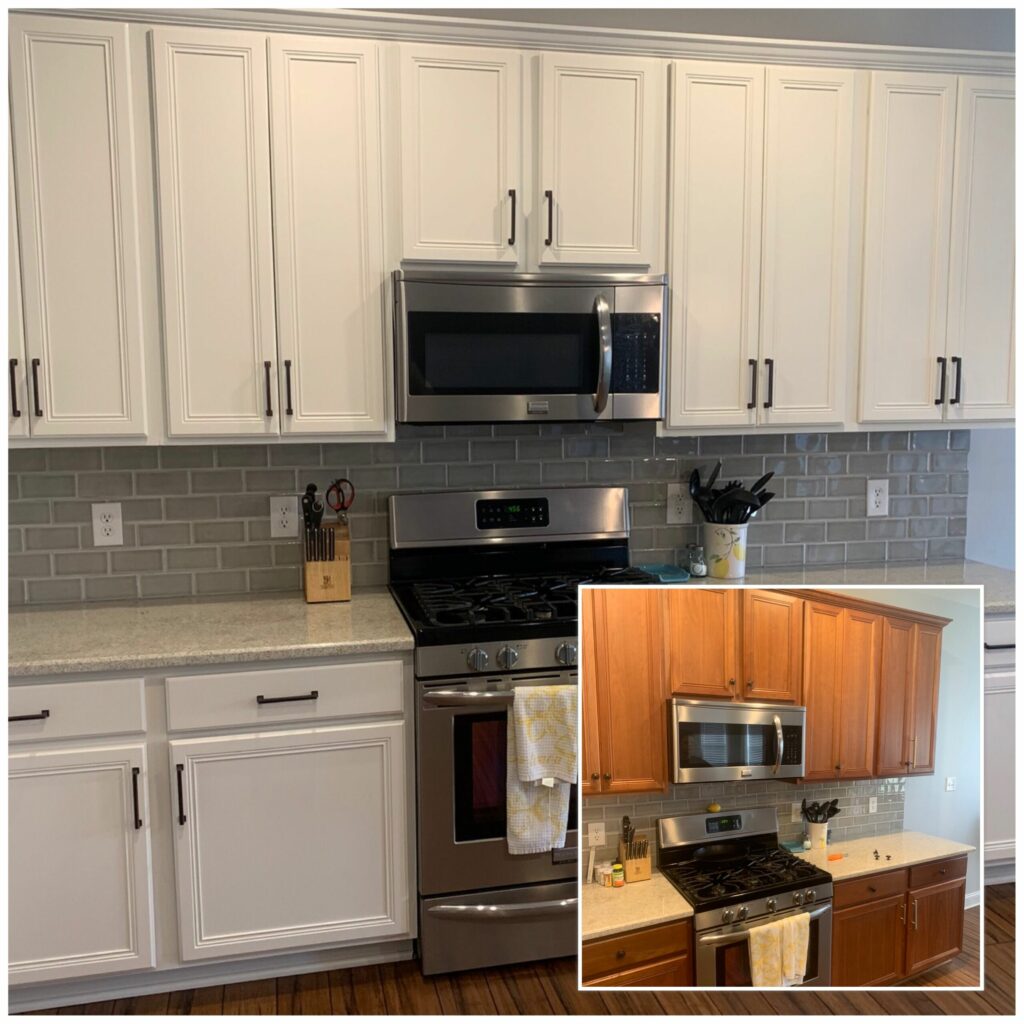 Can Other Minor Upgrades Improve the Value of My Home?
Yes! In fact, one of the top 5 upgrade projects for ROI in a home is a minor kitchen upgrade. Quick, affordable updates to give your home a fresh and timeless look will provide you with a strong ROI and reduce the number of days it's on the market waiting for a buyer to fall in love. As of 2018, the estimated cost recouped on minor kitchen upgrades is 81%! 
So, How Can I Update My Kitchen Without Breaking the Bank?
There are so many ways to give your kitchen a facelift without blasting your budget or rendering you kitchenless for weeks on end. Here are a few of the top projects:
Refinish Cabinets

– brighten up your kitchen by changing the color or finish of your cabinets. Using a quality service provider, like Hartley Group, will pay off. Buyers notice when renovations look like coverups. They don't want to have to redo shoddy work and will pass up your home for one who brought quality and value into their updates. Quality vendor work, like using stains and paints that are water-based with low VOC, provides a safer coating for you and your children, as well as the owners to come. This attention to detail gives you selling points for your home that other homes on the market may not be able to! 

Reface Cabinets – replace your drawer panels and cabinets to change the style or upgrade the material (click here to find out the difference between refinishing vs. refacing kitchen cabinets).
Add functional cabinet accessories

buyers find to be exciting. These types of easy upgrades often are the tipping point for buyers weighing the pros and cons of two home kitchens. A hidden trash can and soft-close doors are the top requested customizations. Use a trusted installer and accessories provider like

Rev-A-Shelf

so that a potential buyer does not have a bad experience viewing the functionality.

Update Your Hardware

– check out showrooms to find a hardware style that suits your taste. Hartley Group offers appointments for their Cornelius, NC showroom to view hundreds of timeless and classic options to match your taste. Your buyers will notice the details!

Add a timeless backsplash

– backsplash options are endless and can easily transform the overall look of your kitchen. You might have to set your personal tastes aside to install a focal point that is classic with broad appeal; you certainly don't want that one feature to polarize a potential buyer. 

Change or add light fixtures

– overhead lighting adds both functionality and style.

Replace appliances with energy-efficient

models and modern stainless steel designs. Be on the lookout for regular deals on these models at your local home improvement store. A resource like

Consumer Reports

can get you started.

New countertops

– trade out Formica for a sleek marble or slate for a standout kitchen showing. Granite still reigns as the top choice for buyers. An easy tip for countertop materials that need sealing is to go ahead and seal them just before you list your home on the market so that you can use that as a selling point. Some of the smallest projects can seemingly feel daunting to a home buyer.
Most Importantly Choose the Right Service Provider
No matter what route you take with your renovation, the kitchen is likely the most valuable room in your home for so many reasons. If you're going to invest any money in kitchen upgrades, make sure you take the time to find the right service provider. A company you trust will help you understand how to get the most from your budget and help you realize your kitchen's full potential before you start! Using the correct, family-safe materials and doing the job right the first time will protect your kitchen investment – whether you're prepping your home for sale now, or excited to live with your upgrades to sell your home down the road.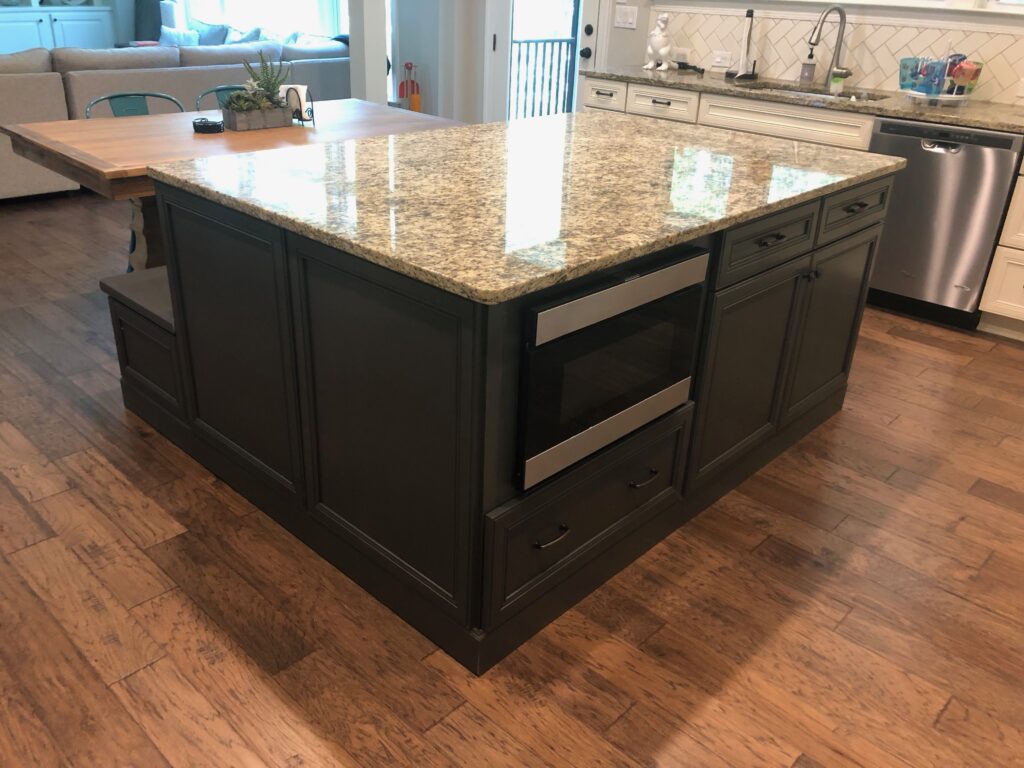 Hartley Group remodels kitchens, specializing in cabinet refacing and refinishing. They are a family-owned business, handling everything with care from start to finish, so you don't have to worry. One thing that sets Hartley Group apart from the rest is the complete offsite process that keeps you and your home safe and prevents significant downtime in your kitchen. With a complete showroom to find cabinetry and hardware that fits your taste, you get to choose what's on your kitchen wish list . When it comes to replacing or refacing your cabinets, Hartley Group performs all masking, priming, painting, and finishing away from your home with a climate-controlled, multistep process. Hartley Group's proprietary 10-step process gives your cabinets a durable, long-lasting finish. They also provide cabinet accessories, installation and more. Click here to view services.
Now that you have the answer to the question, "how much value does a kitchen remodel add to your home?" it's time to discover what's on-trend this year to add to your kitchen wish list. Click here to read the article.