These days, some of the most popular buzzwords for home renovation include "modern rustic" and "farmhouse style". Because of this, you've probably heard the term shiplap at least more than once if you watch home design shows on television. High quality wood paneling is the perfect way to give your home a cozy, rustic feel, even if you live hundreds of miles from an actual farmhouse. So, how do you get this gorgeous woodwork in your living room? We'll give you some shiplap living room accent wall ideas!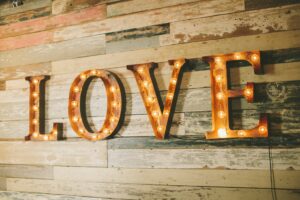 What Exactly Is Shiplap?
You may have heard the term but are still wondering what shiplap actually is. Shiplap is essentially wood panels that have notches or rabbets on each side to allow the boards to fit tightly together. The snug fit of these boards used to help waterproof the sides of ships, which is why we call it shiplap! In addition to its maritime usage, shiplap has been used historically as siding for barns and sheds and has only recently made its way indoors as a design style. Shiplap panels are traditionally cedar or pine, but other types of wood may work in some instances. Shiplap can be painted or stained in a variety of finishes, so it's easy to customize to your taste and style.
Wondering how to use shiplap in your next home renovation? Rather than turn an entire room into a shiplap haven, check out these fun tips for shiplap living room accents!
Shiplap Living Room Accent Ideas
Shiplap Accent Wall
Many people create an accent wall in the living room by painting one wall a different shade than the other walls. Rather than using a different color, why not try a different texture? A shiplap wall creates a slight difference that is beautiful enough for minimal decorations or as the backdrop to your television or bookcases. On the other hand, the texture is subtle enough to dress up your accent wall to create a theme. Clean white and navy with maritime accents can create a fun atmosphere without going overboard (pun intended).
Vertical Shiplap Walls
Want to know a secret for making your living room ceilings look higher? Vertical shiplap. Many people may think shiplap needs to be installed horizontally, but vertical shiplap is a great way to make a room appear larger or give it a vintage feel. In order to keep vertical paneling from giving off too much of a 70's vibe, be sure to use high quality wood and consider a modern finish, such as a dark stain or white paint.
Instead of creating an entire shiplap wall, consider incorporating it into your fireplace and mantel. The panels can be installed either vertically or horizontally and can be a great way to give your mantel a modern touch, while still providing a warm and cozy farmhouse feel. Shiplap can easily be incorporated into contemporary fireplace mantel design ideas.
Shiplap Wainscoting
Wainscoting quickly changes the appearance of a room by adding a different texture to the walls. Shiplap wainscoting is another way to bring the style into your living space without taking the room completely over. Wainscoting also allows for two colors to be used in a room by keeping the shiplap in a simple stain or white and the painted walls in a different color.
Shiplap Barn Door
Another feature making its way indoors is to use a decorative barn door in a living room or family room. A barn door is an attractive way to close off the living area from the kitchen or playroom. Shiplap panels on the door turn this into a visually attractive and functional element.
Shiplap is a wonderful way to give your living space warmth, personality, and can be added in many customizable ways. To bring your shiplap ideas to life without creating a headache, you'll want to work with a provider who has a high level of skill in carpentry. The Hartley Group will work with you to determine what works best for your style and space and then make your dream a reality with the passion and dedication we are known for. We also provide contemporary fireplace mantels, custom cabinetry, refinishing and refacing, and other quality woodwork. Please contact us today to discuss your living room and home renovation needs and ideas.