If you want to update your cabinets without the expense of total replacement, we offer two effective solutions: Refinishing and Refacing. In both instances, all the work is completed in our climate-controlled shop in Cornelius, sparing you the inconvenience of having construction done in your home. For both processes, we only use fast-drying, water-based products with low Volatile Organic Compound (VOC) counts.
Here's more information about each process: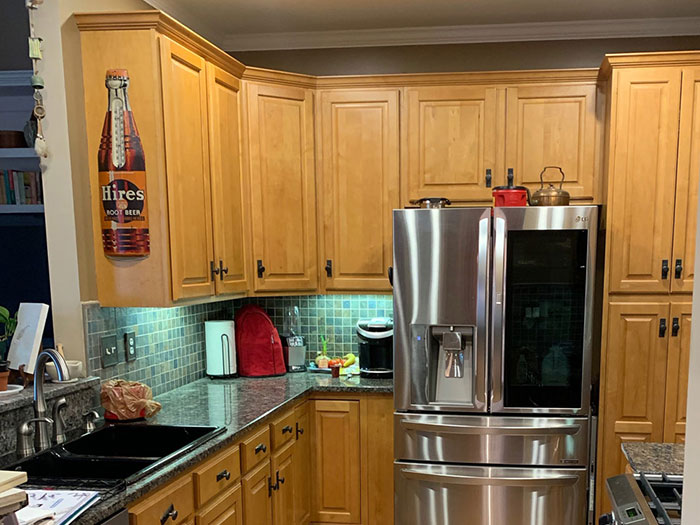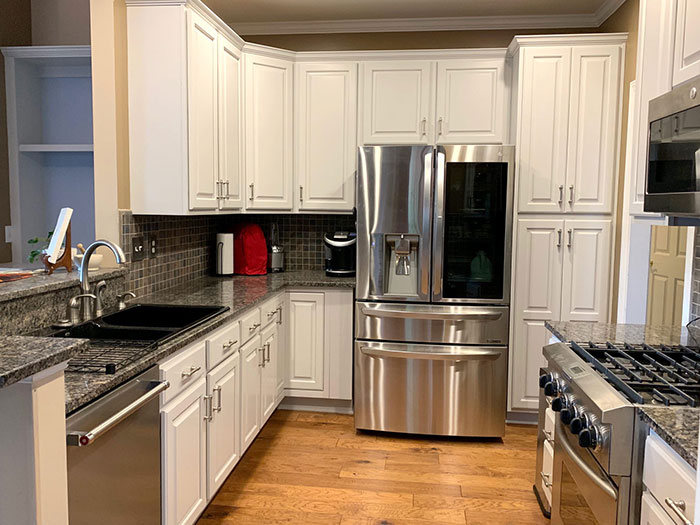 Slide the center line left or right to see before & after transformation.
We will change the color or finish of your existing cabinets, without changing the style or any other components. Although this is typically the most affordable updating option, it also requires cabinet doors that haven't been significantly chipped, damaged or worn. Our refinishing process lasts approximately 1 week, and you can expect to be without your cabinet doors for up to 3 days.
Cabinet refacing is a more intricate process than refinishing because it involves replacing your existing cabinet doors with completely new ones. Of course, replacing your doors also gives you the chance to changes styles and colors, which could and should give your space a more updated feel. Our refacing process lasts 3 weeks, primarily because new cabinet doors are made to order – your kitchen remains functional during this time. We follow our own 10-step refacing process to give your cabinets a durable, long-lasting finish that will serve you well for years to come.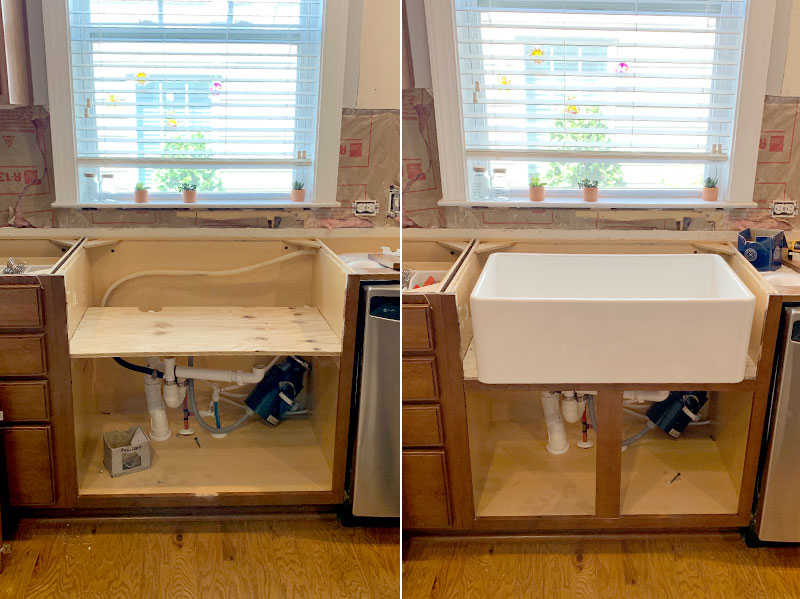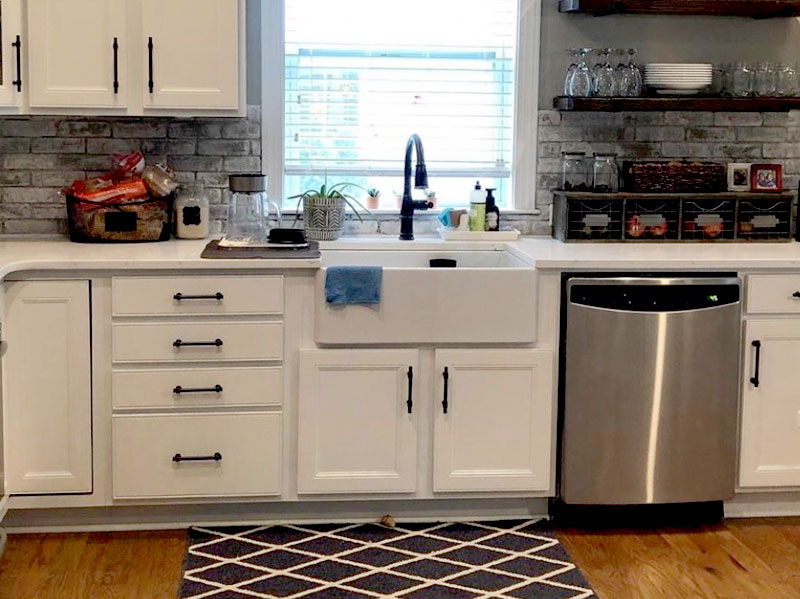 Slide the center line left or right to see before & after transformation.
In addition to updating your cabinets, we can also alter them to accommodate any additional home improvements you have in mind. Do you want to relocate your microwave to another area of your kitchen? Hide an exposed trash can? How about add new hardware to the refinished cabinets in your master bath? If you can think it, we have the custom design and installation experience to do it. Let us make the modifications you need to deliver the home you've always wanted.
Feel Better About Better Coatings
We spend more and charge more for the wood coatings we use, and we're proud of it.
That's because our coatings have endured the most rigorous testing in the industry and are certified to be among the safest and most durable wood coatings on the market.
Here's what makes them the best, and worth every extra penny:
Water-borne (no oils or solvents)
Non-flammable
Low VOC
Greengard Certified
KCMA Certified
Haps-free
I highly recommend The Hartley Group. My kitchen cabinets were recently refinished and it changed the entire look of my kitchen. The team at The Hartley Group is very professional. From planning state to the finished product…the entire project was seamless.
Beautiful work! Really really beautiful. We love our finished kitchen. It is like a whole new home.
The Hartley Group just finished up a bunch of remodel and renovation work in our new home- master bed, bath, closet, kitchen cabinets, pantry, fireplace, sunroom. They are a great group of people and it was a huge bonus to be able to trust that whomever they brought in would not only be able to do a good job but enjoyable to have around. We had some pretty specific ideas in mind and they were able to carry all of them out and made sure we were pleased with all the work that was done. Thank you Hartley Group, we love our new home!
Cabinetry Project Gallery